UPCOMING EVENTS
Worldwide known lecturer in the field of Restraint Theory Yaniv Dinur will hold two-day training in Sofia (01 – 02.06.2017)
Yaniv Dinur is a world-renowned authority in the field of Theory of constraints (TC) and is a good student of Dr. Goldrad from 2006 to his last day.
Mr. Dinur has led some of the largest consultancy projects over the last nine years in industry, supply chain management, critical chain management, distribution, and retailing around the world.
Prior to working as a business consultant for the past 20 years, Yaniv Dinur has worked as a vice president global sales, marketing and business development manager in several leading high-tech companies including Comverse (Nasdaq 100, CMVT), Metalink (Nasdaq, MTLK) and Emblaze LSE, BLZ). He also worked as CEO of a newly established company (Knownet Inc.) and in the defense sector as Sales director in the company Rafael.
Yaniv Dinur has graduated from the MBA at Technion University in Haifa, Israel, and has a Bachelor's degree from Bar-Ilan University in Tel Aviv. He graduated from the Israeli Naval Academy with distinction and served for many years as an officer in the underwater fleet.
Yaniv Dinur will participate as a lecturer on a Seminar "Growth Abroad! How Can Producers Achieve Competitive Advantage And New Markets?". The training will be a four - day intensive business course, designed specifically for fast - moving companies that are looking for further development and new markets. The program of the course includes topics from the fields of strategy, operations, finance and law. The content is based on real case studies. The course is aimed at managers of companies in the fast-moving goods sector, as well as, entrepreneurs looking for new ideas for development and optimization of their business.
The module that will lead Yaniv Dinur is "Theory of constraints" under "Strategy and Operations" on 1st and 2nd June 2017.
The training is organized by "Capital" newspaper and MDV Professional Education.
See more information about the upcoming bussiness course, as well as contacts: HERE
---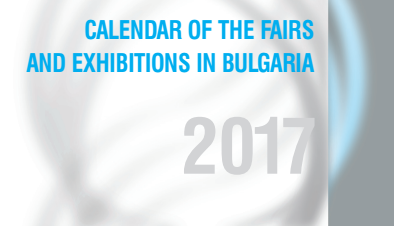 Catalogue Fairs Bulgaria 2017 (Bg and Eng)
---
SECURITY EXPO 2017 - international specialized exhibition for security systems and equipment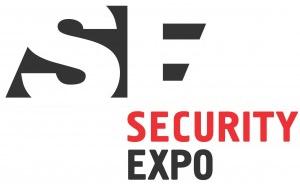 From 15 to 18 March at the Inter Expo Center in Sofia the 24th International Specialized Exhibition SECURITY EXPO 2017 will be held.

The exhibition is organized in partnership between the Bulgarian Chamber of Commerce and Industry and the Inter Expo Center and is traditionally held under the patronage of the Ministry of Interior.
Safety and security have become a global challenge and a major concern for every person and organization. SECURITY EXPO provides an excellent opportunity for Bulgarian and international manufacturers and distributors of security equipment to take advantage of this market potential. The exhibition brings together large and small international and local exhibitors to showcase the latest technologies, innovations and development in the industry.

SECURITY EXPO covers all aspects of security: fire alarm, fire-extinguishing and CCTV, as well as technology from the topical CLOUD engineering: IP and networking, IT and communications, access control, biometrics, counterterrorism means, perimeter defence, critical infrastructure protection, alarm systems, data protection, Big Data, M2M services, "smart buildings" equipment, physical security, specialized vehicles and equipment.
SECURITY EXPO 2017 will be held in parallel with the Bulgarian Building Week - the forum for energy efficient, environmentally friendly and functional construction.
Taking part in the SECURITY EXPO, you get:
Expand your business by seeking partners and meetings with buyers, especially from the Balkans and Eastern Europe
Obtain updated information on the latest trends and raise awareness in the sector
Presentation to the institutions of the opportunities offered currently by the security sector, in order to promote global economic development
Presentation to trade experts attending the exhibition of new features and benefits of the latest technological solutions
The opportunity to organize and participate in professional forums and discussions on the progress in the sector and solving specific problems
Meeting with competitors will stimulate new ideas for development
Innovations that will demonstrate your booth will be included in the PR materials you send to the media partners of the exhibition, thus the information on innovation in the industry, which is shown for the first time on the Bulgarian market will reach a wide range of users and your potential clients.
Application for participation:
tel.: +359 2 981 66 26, +359 2 8117 428
E-mail:  This email address is being protected from spambots. You need JavaScript enabled to view it.
www.securityexpo.bg
---
WebIT Festival Europe 2017 – Sofia, Bulgaria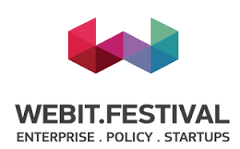 Date & Time
25 - 26 April 2017
8AM–5PM
Location
Sofia Tech Park
Sofia, Bulgaria
Gathering some of world's top enterprise leaders,
Europe's top policy makers and the hottest startups and founders.
The agenda includes a number of parallel summits and events:
BCCI is official partner of the WebIT Festival Europe 2017.
---