After having construction problems, financial hurdles and spectacular opening, Istanbul's new airport, which has been the world's largest, will soon be running at full speed. The huge facility is a $ 11 billion megaproject, which is the most expensive in Turkey's history (at least until the Istanbul Canal was built to ease traffic through the Bosphorus) and a special occasion for President Recep Tayyip Erdogan's pride. The task of the huge airport is to be a key transport hub between Europe, Asia and Africa, serving as many as 90 million passengers in 2019, and to meet the demand in 2028, its capacity will be up to 200 million passengers .
In addition to increasing the air flow through Bulgaria by about 20%, the new airport is also connected with our country: it is made of glass, developed and produced in Bulgaria.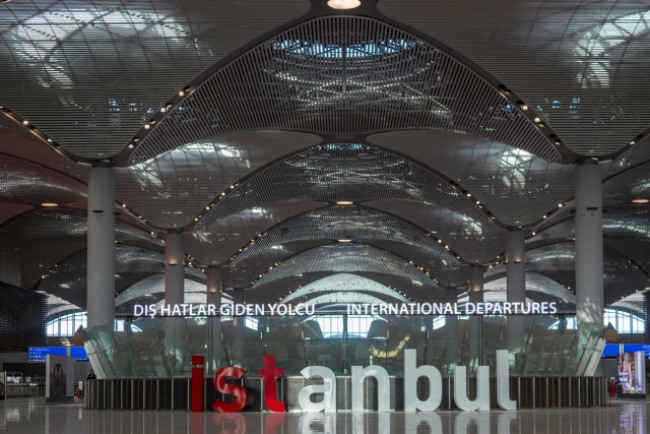 The construction of Istanbul's new airport has used a lot of glass - a total of 200,000 square meters of glass (or over 16,000 tons of glass). 44% of the facade of the airport facades is made of this material: it covers the vertical facades of the central passenger terminal, the terminal blocks, the domes providing light in the building, the sleeves for taking passengers from and to the aircraft, etc. The main supplier is the Turkish glass giant Şışışm Flat Glass and its supermodel flat glass plant Trakia Vlas in Targovishte. Because it is very wide and not very high, the central passenger terminal relies on natural light provided by 450 glass domes, in various forms, with an area of more than 30,000 square meters.
The Bulgarian factory manufactures special glass with silver coating, which meets strict requirements for strength, sound insulation and transmission of light and heat so as to guarantee a light and energy balance in the terminal. Extensive meteorological data for the region over 50 years has been gathered to measure the strength and direction of the wind and to predict the stability of the glass. It is toughened and soundproofed to withstand both the pressure of large amounts of snow and the noise of air traffic (in places the glass can withstand 45 dB). Only 550 days are required for the lamination of the glass used for the airport, and for its hardening of 950 days.